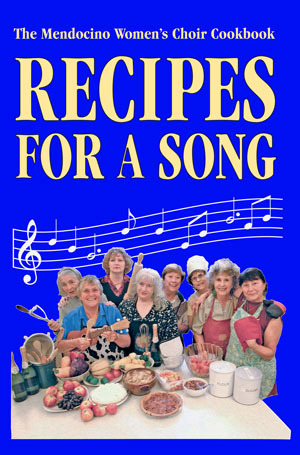 Home Page | A Short Introduction | Archive Sampling
You can Order Recipes for a Song directly from the Mendocino Women's Choir
$12.95 Plus Sales Tax and shipping . . . . See Order Form
Just Click Here then print our order form and mail it directly to:
Mendocino Women's Choir
155 Cypress Street ≈ Fort Bragg, CA 95437
You can also return to the Home Page and hit our donate button.
Use your credit card and we will send your copy out right away.
In the meantime, if you would like to make a donation to our cause.
You can send your donation to:
Mendocino Women's Choir, PO Box 807, Mendocino, California 95460
If you have any questions you can email Cynthia directly.